Dubai-based budget airline flydubai has been hit by fate twice in the past two years with the grounding of its Boeing 737MAX fleet and the outbreak of the Covid-19 pandemic. tip spoke to Jeyhun Efendi, Senior Vice President, Commercial Operations and E-commerce about the launch of the new Salzburg connection and the airline's future plans.
tip Magazin:
flydubai was affected in the past not only by the Covid-19 pandemic, but also by the MAX grounding. How well has your company emerged from this time of crisis?
Jeyhun Efendi:
The outbreak of Covid-19 and the grounding of our MAX fleet have been a challenging period for flydubai, and we have responded to these challenges by being able to identify new opportunities and get up and running quickly.
During the flight restrictions that were put in place in response to the COVID-19 pandemic, our efforts were focused on supporting government repatriation requests, helping more than 12,500 passengers return home, and enabling the movement of essential goods across our network and beyond with 6 aircraft from our fleet. Our passenger journey was redesigned to offer more flexibility for flight bookings, and we launched several initiatives to inform and protect our passengers at every step of their journey. We were able to resume flight operations on 07 July 2020.
Our MAX aircraft returned to passenger service from 08 April 2021 after complying with all the requirements outlined in the Safety Decision issued by our regulator, the General Civil Aviation Authority (GCAA). The Boeing 737 MAX aircraft remains integral to our operations and we are pleased to see our passengers once again enjoy the product we have onboard.
We have begun to see demand for travel pick up again, especially as more countries have eased restrictions for international travel which enables us to add more destinations to our network. In 2021, we have so far launched 15 new destinations including several summer seasonal routes such as Bodrum, Mykonos, Santorini, and Tivat.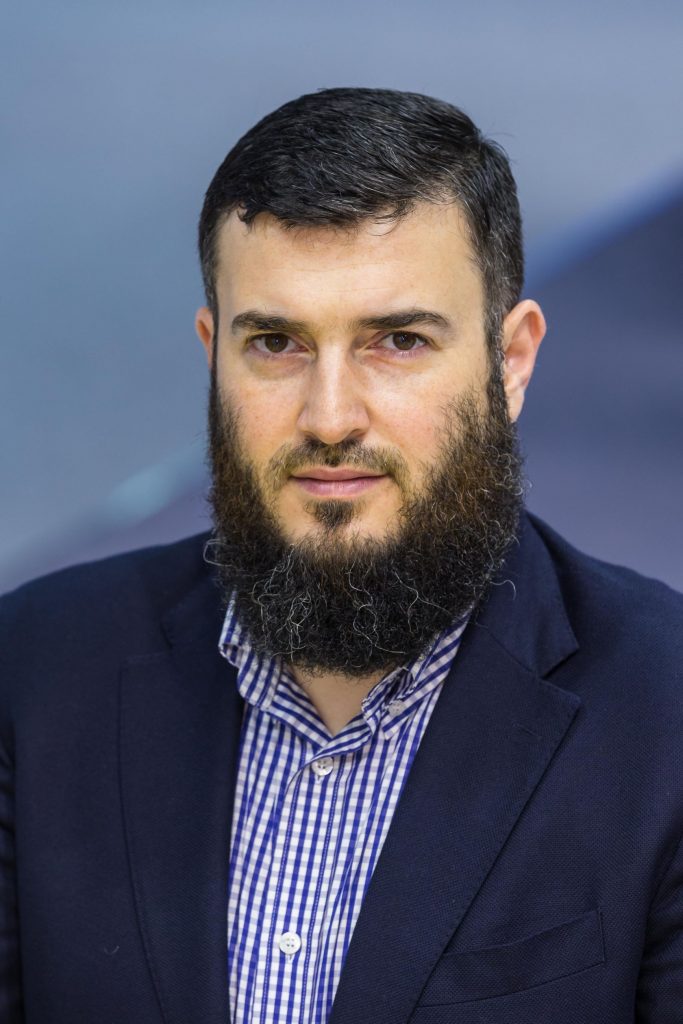 How big is your network currently and when do you think you will be able to have re-established the network from pre Covid times?
We are currently offering flights to more than 95 destinations in 50 countries. This has seen the number of destinations on our network return to pre-Covid levels, and with many countries lifting restrictions for international travel, we were able to start flights to several new destinations and seasonal routes like Bodrum and Trabzon in Turkey, Mykonos and Santorini in Greece and Catania and Naples in Italy. We are always looking to add more frequencies in the future, and we are looking forward to launching flights to Ankara, Budapest, Ljubljana and Warsaw, while resuming flights to Helsinki in October.
We have seen a positive response from passengers to the added flexibility for travel and the new initiatives we have launched to enhance our services. While the market remains challenging, we are always exploring opportunities to further grow our network and continue to enhance our passengers' experience. Adding new routes to our network is also determined by international travel restrictions and the regulators in charge.
In a 2015 interview, you predicted a doubling of flydubai's capacity by 2020. What are the current plans for the airline, consolidation or further expansion?
2015 was an important year for flydubai which saw us add 18 destinations to the network. We remain committed towards opening up underserved markets even while the operating environment remains challenging. Despite these challenges we have been able to start operations to underserved markets such as Minsk, Salzburg and Tirana.
flydubai has returned the Boeing 737 MAX to service on April 8, how satisfied are you with its performance so far?
The Boeing 737 MAX aircraft remains integral to our operations and we continue to be confident in its capabilities. We are pleased to see our passengers once again enjoy the product we have onboard which includes a spacious lie flat bed in Business Class, an ergonomically designed seat in Economy Class and improved in-flight entertainment with full HD touchscreens. We currently have 15 MAX 8 aircraft and 3 MAX 9 aircraft. We took delivery of two Boeing 737 MAX 8 in June, two in July and a further nine aircraft will join the fleet by the end of the year.
Recently you confirmed that your company will not take delivery of some of the 250 Boeing 737MAXs previously ordered. By when will the transition to the MAX fleet be completed and how many Boeings do you plan to take delivery of in total?
We have recently adjusted our aircraft orders which had been placed in 2013 and 2017 and revised the total number of aircraft we will receive down to 172 aircraft. This follows a review of our fleet plans in line with the airline's strategy of rebuilding the travel sector, following the COVID-19 pandemic and the changing dynamics of the airline's route structure.
Budapest, Ljubljana, Salzburg, Tirana, Mykonos, Santorini and Warsaw are just some of your new European routes. How important are the European routes for flydubai and where do you see potential for new connections in Europe?
Europe has always been an important market for us. We currently operate to more than 30 destinations in Europe including Bucharest, Krakow, Naples, Prague and Salzburg and we are continuously looking for new opportunities to add more destinations to our route network.
Since July 15 you have been flying to Salzburg, your first Austrian destination. Why did it take you 12 years to decide to establish a presence in the Austrian market?
With an increasing demand for travel, especially after a time where our passengers couldn't travel as much as they wanted, it was the right time to introduce our new route to Salzburg.
Salzburg has been an underserved market from the region and by establishing direct airlinks from the UAE for the first time, we are pleased to be able to offer our passengers from across the flydubai network a more convenient travel option to travel to this fantastic city. Salzburg has a lot to offer and with its proximity to the German-Austrian border, we can expect demand in the route to grow.
Salzburg is known to be very popular among Arab guests as a summer destination. What are your expectations for the Salzburg connection and how satisfied are you with the bookings so far?
We have started to see a healthy demand for travel overall, especially during the summer period however passenger numbers are still not at pre-pandemic levels. We have seen similar developments on our new route to Salzburg so far and can expect this demand to continue. Salzburg offers passengers the opportunity to explore not only Salzburg and its surroundings but also the option for onward travel in Austria or Germany, which have traditionally been popular destinations for passengers from the UAE and GCC. With our codeshare partnership with Emirates and the interline agreements we have in place, passengers from Austria can connect onwards to more than 200 destinations through Dubai's aviation hub.
flydubai offers a business class product with flatbeds, free internet access and exclusive catering. A low-cost product usually looks different, how much low cost airline is still in flydubai?
We have always defined ourselves as flydubai, the Dubai based carrier, primarily focusing on providing our passengers with as much choice as possible. We offer a wide range of options for passengers to tailor their travel arrangements to best suit their needs such as different fare types in Economy Class, from Lite and Value to Flex. Our Business Class is a refined onboard product, with a full flat bed and optimised space, as well as options for entertainment, light refreshments and meals on board in both Business and Economy Class. We also offer Cargo solutions across our network and the investment that we have made on our onboard experience has exceeded the expectations of a traditional low-cost airline.
Martin Dichler